Opening Comments from Don Beaty (Founder & Ceo)
Engineering is not only my profession and business, it is my PASSION. I feel fortunate that it is not just what I do at work, but a natural extension of how I live my life. To be able to do what I LOVE to do has long been a source of incredible FREEDOM and ENERGY for me.
I fundamentally enjoy LEARNING, TEACHING and HELPING people solve problems. This translates into having NO preference or prerequisite regarding the size, type, location, or complexity of any project. Integrating the UNIQUENESS of each client / person with the project's engineering needs makes each and every engagement interesting to me.
I believe that solving problems without considering the human impact of people's (e.g., owners, vendors, contractors, code officials, designers) BEHAVIOR and ACTIONS is solving only a PART of the problem.
As a result, I have always led DLB by applying an emphasis on solving problems HOLISTICALLY (i.e., address the technical and non-technical considerations) and have promoted a culture and environment at DLB that is focused on creating conditions that enable people to do their BEST WORK.
If you have any need for engineering services (large or small), I encourage you to contact me or anyone at DLB using your preferred communication method.
DON BEATY, P.E., ASHRAE FELLOW
dbeaty@dlbassociates.com
The leaders of many firms often adopt a "hands off" attitude. Don chooses another posture, taking an active leadership role in all aspects of a project. This distinct difference combined with his design knowledge and expertise as a project manager promotes the success of every DLB project.
As the author of numerous technical articles and a frequent keynote speaker, Don demonstrates the rare ability to fluently converse on the subjects of electrical, mechanical, and instrumentation engineering.
Don is an ASHRAE Fellow and the 2012 recipient of the ASHRAE George B. Hightower Technical Achievement Award in recognition for his leadership and contribution to the industry.
Don has published over 100 technical papers & articles. He is a frequent keynote speaker, including having presented in over 30 countries on various topics.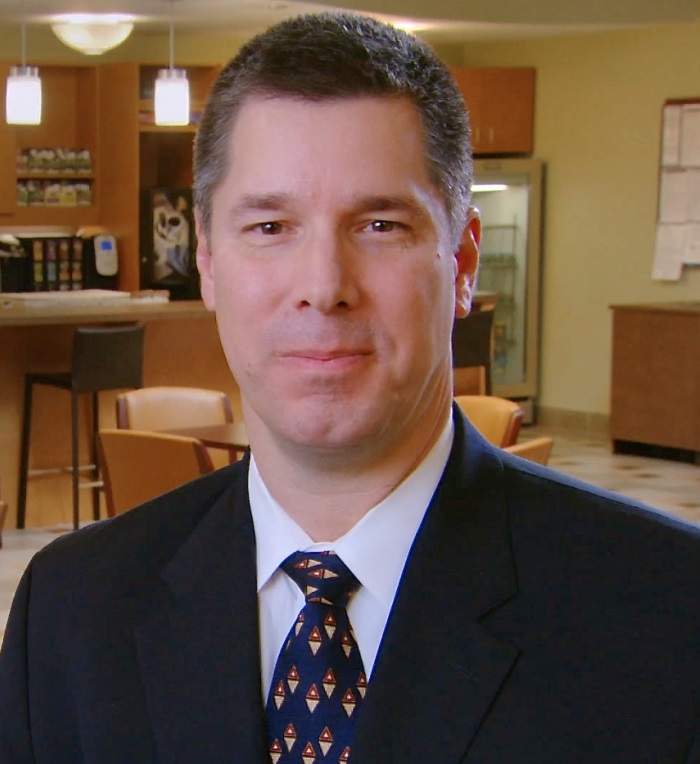 JOHN LANNI, P.E. ( yrs with dlb) jlanni@dlbassociates.com
John is a broadly talented, detail oriented engineer and a natural theoretical and practical problem solver.
His background includes proficiencies in mechanical, process, plumbing, electrical and fire protection engineering. Additionally, John has considerable expertise in troubleshooting, data analysis and field commissioning activities.
BS Engineering (Mechanical) from Trenton State College (College of NJ)
LEED Accredited Professional (LEED AP)
ASHRAE Co-Author & Data Center Industry Speaker
Extensive Industrial, Commercial & Healthcare Experience
Significant International Experience In Site Acquisition, Construction Practices, Engineering Design & Project Management
SAMPLE PROJECT LIST
Hofstra University Dormitory Complex – Hempstead, NJ
Queens Mall – Queens, NY
IFF Corporation – Laboratories / Offices
Bayonne Medical Center – Bayonne, NJ
JFK Airport Computer Center – Jamaica, NY
Google Data Centers – Various Locations, USA and International
DAVID QUIRK, P.E. ( yrs with dlb) dquirk@dlbassociates.com
David brings a wealth of engineering and facilities operations experience including Master Planning, Building Management Systems (BMS), Commissioning, Design, Energy Management, and Building Operations.
In his former role at Verizon Wireless Network, David played an integral role in managing the design and construction of the organization's critical network facilities nationwide.
Licensed Professional Engineer in seven (7) states
Strategic Thinker & Holistic Program Manager
Past chair of ASHRAE TC9.9 – Mission Critical Facilities & Data Centers
LEED Accredited Professional (LEED AP)
Certified Energy Manager (CEM)
SAMPLE PROJECT LIST
Program Manager for several Fortune 100 Clients
Manager of the Energy Management Program
Manager of the Master Systems Integrator Program
Manager of the Commissioning and Field Services Group
Manager of various telecom and data center projects across the US (Standards, Design, Construction, Commissioning, Operations, Energy)
Excessive design and construction experience across all the market verticals
NEIL CHAUHAN ( yrs with dlb) nchauhan@dlbassociates.com
Neil epitomizes the very definition of a renaissance engineer having mastered an incredibly varied and diverse set of skills which are further leveraged by his unique ability to absorb, analyze, extract, package, present and articulate complex and / or voluminous data with extreme clarity, resonance and tangibility.
Bringing an extreme intensity, energy, incredible speed of thought (and speech), agility and an inherent competitive drive to never settle and always excel, Neil is a difference maker that is often at the core of DLB's many first-of-a-kind (FOAK) internal and external initiatives and results.
MEng in Architectural Engineering from the University of Leeds, England
ASHRAE Symposium Paper co-author, 7x24 Exchange and Datacenter Dynamics speaker, ASHRAE Symposium Chair and contributor to multiple ASHRAE TC 9.9 Datacom series publications.
Insights Discovery Profile "Red-Red" and Strengthsfinders Top 5 Strengths: Competition, Achiever, Command, Significance, Focus
SAMPLE PROJECT LIST
Co-Program Manager for Google Data Centers – Worldwide Locations
NJSEA Meadowlands Sports Complex –East Rutherford, NJ
Loews Theater 42nd Street – New York, NY
Rackspace Next Generation Data Center (NGDC)
Level 3 Telecom Hotel Prototype & Build Program – Various Locations