Opening Comments from Don Beaty (Founder & Ceo)
Engineering is not only my profession and business, it is my PASSION. I feel fortunate that it is not just what I do at work, but a natural extension of how I live my life. To be able to do what I LOVE to do has long been a source of incredible FREEDOM and ENERGY for me.
I fundamentally enjoy LEARNING, TEACHING and HELPING people solve problems. This translates into having NO preference or prerequisite regarding the size, type, location, or complexity of any project. Integrating the UNIQUENESS of each client / person with the project's engineering needs makes each and every engagement interesting to me.
I believe that solving problems without considering the human impact of people's (e.g., owners, vendors, contractors, code officials, designers) BEHAVIOR and ACTIONS is solving only a PART of the problem.
As a result, I have always led DLB by applying an emphasis on solving problems HOLISTICALLY (i.e., address the technical and non-technical considerations) and have promoted a culture and environment at DLB that is focused on creating conditions that enable people to do their BEST WORK.
If you have any need for engineering services (large or small), I encourage you to contact me or anyone at DLB using your preferred communication method.
DON BEATY, P.E., ASHRAE FELLOW
dbeaty@dlbassociates.com
The leaders of many firms often adopt a "hands off" attitude. Don chooses another posture, taking an active leadership role in all aspects of a project. This distinct difference combined with his design knowledge and expertise as a project manager promotes the success of every DLB project.
As the author of numerous technical articles and a frequent keynote speaker, Don demonstrates the rare ability to fluently converse on the subjects of electrical, mechanical, and instrumentation engineering.
Don is an ASHRAE Fellow and the 2012 recipient of the ASHRAE George B. Hightower Technical Achievement Award in recognition for his leadership and contribution to the industry.
Don has published over 100 technical papers & articles. He is a frequent keynote speaker, including having presented in over 30 countries on various topics.
DAN DYER, P.E. (21 yrs with dlb) ddyer@dlbassociates.com
Dan is strategic, holistic and logical in his approach to engineering and project management.
His experience and training in the civil, structural, electrical and mechanical engineering disciplines afford him an extensive knowledge base from which to draw. He is also well versed in acoustics and architectural design philosophies.
Professional Mechanical Engineer in AZ, CA, GA, IA, LA, MO, NJ, NM, NV, OK, OR, & WA
Disaster Recovery / Business Continuity Certified Professional
ASHRAE Symposium Paper Author
Extensive Data Center Experience
SAMPLE PROJECT LIST
The Olivia – New York, NY
The Shops at Atlas Park – Glendale, NY
Brookdale Community College – Lincroft, NJ
Riverview Hospital – Red Bank, NJ
Co-Program Manager for Google Data Centers – Worldwide Locations
Level 3 Datacom & Colocation Facilities – Various Locations
Omnipoint Communications Cell Sites – North Eastern, US
JOHN DUNNE (13 yrs with dlb) jdunne@dlbassociates.com
John possesses the rare combination of electrical, mechanical, and plumbing engineering expertise.
He has held a wide range of engineering leadership positions including his current status as manager of DLB's New York City office.
Over 28 years of experience on numerous projects in New York City's 5 boroughs & Long Island
Exceptional knowledge of New York City's codes and regulations
Extensive Healthcare, Institutional, and Commercial Buildings Experience
SAMPLE PROJECT LIST
Tanya Towers – New York, NY
Marcus Garvey Nursing Home – Brooklyn, NY
White Plains Office Building – New York, NY
New York Presbyterian Hospital – New York, NY
Barcelona Clinic – Barcelona, Spain
MTA Data Center – New York, NY
SBHCS Solar Photo Voltaic System Evaluation – Livingston, NJ
BRIAN DURHAM (15 yrs with dlb) bdurham@dlbassociates.com
Brian is an experienced people and project manager with extensive knowledge and training in areas ranging from construction and program management to commissioning, energy optimization, and transition planning.
Over 20-years of experience in the engineering / construction industry
Experience with the end user's side of the business which translates to an inherent ability to think like an owner / operator
Vastly experienced in managing construction, vendors, commissioning, transition planning / implementation, closeout, & facility operations
SAMPLE PROJECT LIST
Level 3 Communications Chicago Mondo Condo (Construction)
Google Atlanta I, II, and III (Construction, Commissioning)
Google Network of Facilities (Operations)
Google Finland (Commissioning)
Woodruff Arts Center (Design Build Integrate)
Rackspace London & Dallas (Commissioning, Operations)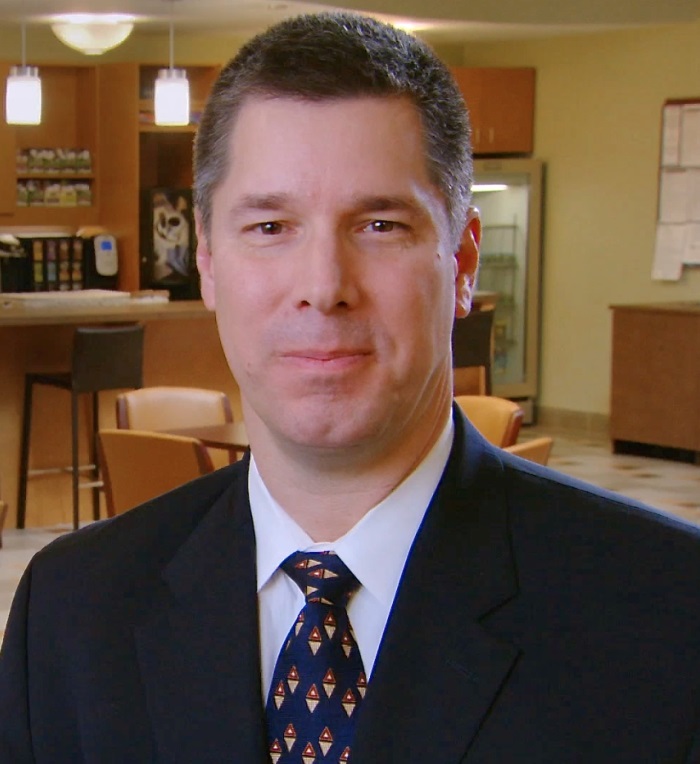 JOHN LANNI, P.E. (29 yrs with dlb) jlanni@dlbassociates.com
John is a broadly talented, detail oriented engineer and a natural theoretical and practical problem solver.
His background includes proficiencies in mechanical, process, plumbing, electrical and fire protection engineering. Additionally, John has considerable expertise in troubleshooting, data analysis and field commissioning activities.
BS Engineering (Mechanical) from Trenton State College (College of NJ)
LEED Accredited Professional (LEED AP)
ASHRAE Co-Author & Data Center Industry Speaker
Extensive Industrial, Commercial & Healthcare Experience
Significant International Experience In Site Acquisition, Construction Practices, Engineering Design & Project Management
SAMPLE PROJECT LIST
Hofstra University Dormitory Complex – Hempstead, NJ
Queens Mall – Queens, NY
IFF Corporation – Laboratories / Offices
Bayonne Medical Center – Bayonne, NJ
JFK Airport Computer Center – Jamaica, NY
Google Data Centers – Various Locations, USA and International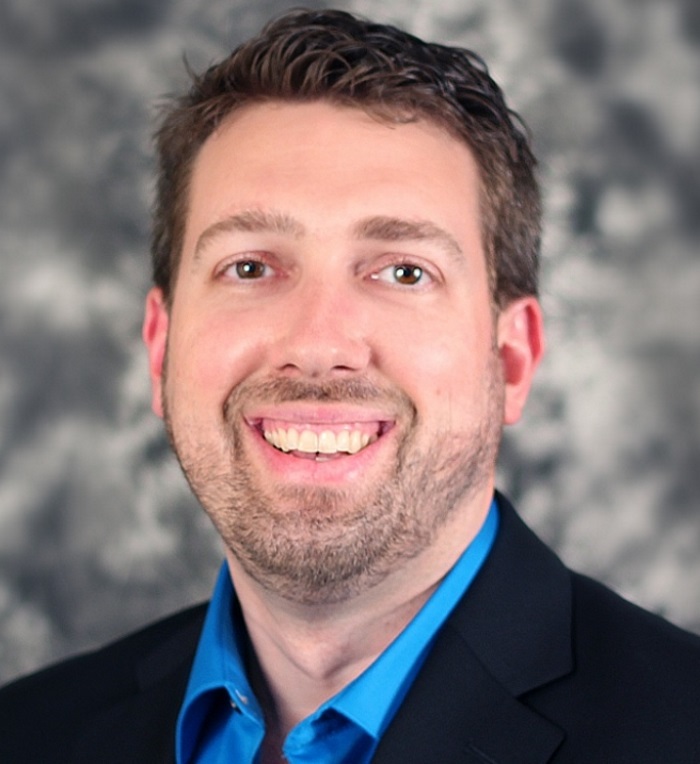 DAVID QUIRK, P.E. (4 yrs with dlb) dquirk@dlbassociates.com
David brings a wealth of engineering and facilities operations experience including Master Planning, Building Management Systems (BMS), Commissioning, Design, Energy Management, and Building Operations.
In his former role at Verizon Wireless Network, David played an integral role in managing the design and construction of the organization's critical network facilities nationwide.
Licensed Professional Engineer in OH and GA
Strategic Thinker & Holistic Program Manager
Current chair of ASHRAE TC9.9 – Mission Critical Facilities & Data Centers
LEED Accredited Professional (LEED AP)
Certified Energy Manager (CEM)
SAMPLE PROJECT LIST
Various telecom and data center US locations (Standards, Design, Construction, Commissioning, Operations, Energy)
Ohio Schools various locations (Design, Construction)
CAK Airport (Plumbing Design, Mechanical Design Assist)
Kent State University utility tunnels and piping networks (Design, Construction)
BP Oil fuel oil systems (Design, Construction)
BRUCE PALMER, P.E. (22 yrs with dlb) bpalmer@dlbassociates.com
Bruce has applied his Architectural Engineering degree and diverse engineering knowledge to a variety of building types / industries.
A skilled project manager focused on effective communication (written, verbal, & graphical), he helps clients understand the important ramifications and tradeoffs involved with their engineering decisions.
Professional Electrical Engineer in NJ
Lighting Certified (LC) professional by NCQLP
Extensive Industrial, Data Center, Cultural, and Commercial Buildings Experience
SAMPLE PROJECT LIST
Holy Rosary Senior Housing – Union City, NY
Grandview Apartments – Keansburg, NJ
Philips Lighting Company – Somerset, NJ
Ingersol Rand Water & Waste Water Treatment Plant – Montgomery, NJ
Jersey City Public Schools – Jersey City, NJ
Beth Israel Medical Center – New York, NY
Google Data Centers – Various Locations, USA and International
PAUL ESTILOW (32 yrs with dlb) pestilow@dlbassociates.com
Paul's ability to communicate effectively, his steady temperament, and his proficiency in both industrial and commercial projects combine to create a rare mixture of character and experience.
These attributes have proven to be useful on various projects. His experience promotes effective implementation of electrical design that meets diverse client needs. costs.
Experience with medium voltage power systems (5 to 35kV), grounding, motors and drives, power quality (harmonics, inrush, voltage surge) and control systems.
Experience with complex simulations / studies, including proof-of-design concept testing, forensic analysis, and power badging.
Detailed simulations and performed field testing to validate simulation results, which resulted in a significant reduction in electrical construction.
SAMPLE PROJECT LIST
Hilton Garden Inn – Lakewood, NJ
Monmouth Mall – Eatontown, NJ
Cape May County Municipal Utilities – Cape May, NJ
Paterson Public Schools – Paterson, NJ
North Cove Yacht Harbor – New York, NY
Rackspace Data Centers – Various Locations
GEORGE MURAWSKI (21 yrs with dlb) gmurawski@dlbassociates.com
George has over 30 years of mechanical and electrical consulting experience.
His broad-based experience and ability to visualize construction in a 3-D concept allows him to resolve problems and conflicts before they become a major issue.
Supervises and coordinates the construction administration team for commercial and industrial projects.
Reviews of design documents and specifications for quality control and constructability.
Organizes a complete system of construction, records review changes, and orders coordinate start-ups procedures and commissioning.
SAMPLE PROJECT LIST
Curries Woods Condos – Jersey City, NJ
NJ Manufacturer's Insurance Headquarters – Trenton, NJ
Lederle Laboratory Design – Pearl River, NY
Hoboken University Medical Center – Hoboken, NJ
Monmouth County Hall of Records – Freehold, NJ
Union City Public Schools – Union City, NJ
@Lightspeed Data Center – Denver, CO
TOM BEATY (24 yrs with dlb) tbeaty@dlbassociates.com
With a 30 year career in the field of technology industry with a focus on Industrial Engineering, Tom provides invaluable leadership and insight to projects.
Tom is an experienced people and project manager and possesses strong skills related to troubleshooting in technology and facilities.
Significant problem solving experience breaking topics down to root cause.
Analytical and strategic thinker that works on special projects for the DLB team.
SAMPLE PROJECT LIST
NJSEA Monmouth Park Racetrack – Oceanport, NJ
Pep Boys – Various Locations
Neptune High School – Neptune, NJ
Christ Hospital – Jersey City, NJ
Various Locations, USA and International
Rackspace Data Centers – Various Locations
NEIL CHAUHAN (21 yrs with dlb) nchauhan@dlbassociates.com
Neil epitomizes the very definition of a renaissance engineer having mastered an incredibly varied and diverse set of skills which are further leveraged by his unique ability to absorb, analyze, extract, package, present and articulate complex and / or voluminous data with extreme clarity, resonance and tangibility.
Bringing an extreme intensity, energy, incredible speed of thought (and speech), agility and an inherent competitive drive to never settle and always excel, Neil is a difference maker that is often at the core of DLB's many first-of-a-kind (FOAK) internal and external initiatives and results.
MEng in Architectural Engineering from the University of Leeds, England
ASHRAE Symposium Paper co-author, 7x24 Exchange and Datacenter Dynamics speaker, ASHRAE Symposium Chair and contributor to multiple ASHRAE TC 9.9 Datacom series publications.
Insights Discovery Profile "Red-Red" and Strengthsfinders Top 5 Strengths: Competition, Achiever, Command, Significance, Focus
SAMPLE PROJECT LIST
Co-Program Manager for Google Data Centers – Worldwide Locations
NJSEA Meadowlands Sports Complex –East Rutherford, NJ
Loews Theater 42nd Street – New York, NY
Rackspace Next Generation Data Center (NGDC)
Level 3 Telecom Hotel Prototype & Build Program – Various Locations